The Transportation of London (TfL) is now encouraging londoners to take more walking by launching a website Walk London, and has planned several routes for citizens.
(Photos and data accredited to TfL)
Another report about the frustrating transportation happened in Elephant and Castle was released on BBC website. After all the delay and chaos on the road or under ground, it's time to regain the green and healthy way we used to appreciate – walking. Whether it's a place to feed the ducks, a stroll during lunch hour or an energetic Sunday walk you're after, people can always find relaxation in the walking sections.
Reliable and healthy
"Walking is a great way to get around London. It's quick and reliable, good for your health, good for the planet and good for London's economy." Spokesman talked about the reason for the appeal.
A website which will organise "walking weekends" for londoners to walk together within the seven selected sections is launching by the TfL in January next year.
The website will also introduce the beautiful scenery along the route, giving people chances to plan their own walking.
Launch of other assisting websites are also in the schedule, including Legible London Maps, Walking Journey Planner and Walkit.com.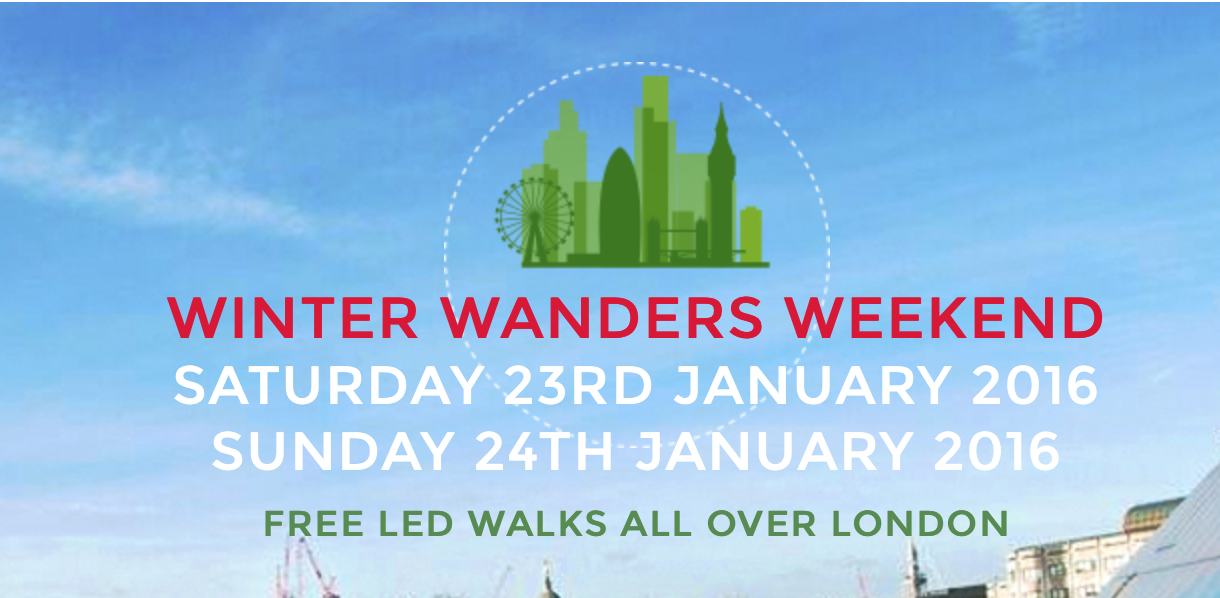 If you are not interested in sightseeing, let's see how helpful walking is to your health.
It's the nearest thing to 'perfect' exercise in terms of a safe, all-round workout. And it doesn't cost a penny or need any special equipment.
If you walk an extra 20 minutes a day, you'll burn off more than 3kg of body fat a year
A single step uses up to 200 muscles. So you're not only doing a little cardio, but toning your muscles too
Walking can halve your risk of coronary heart disease and help prevent some cancers
Walking may slow cognitive decline in adults, especially those with existing conditions such as Alzheimer's
Walking can help to prevent the onset of type 2 diabetes
You can breathe in more pollution inside your car than walking the same route. The average two-way school run emits 800g of carbon dioxide into the air. That's enough to inflate more than 60 balloons.
For every young person walking (instead of being driven) one mile to school and back, we'd save 57kg of carbon per year.
Seven routes for londoners
Capital Ring
A walk through London's greenest suburbs, this 78-mile route is divided into 15 shorter walks, including Richmond Park, Wimbledon Common and Eltham Palace.
Green Chain
A network of straight and circular walks across South East London, the route takes in dozens of woods and parks, as well as the Thames Barrier and Crystal Palace.
Jubilee Greenway
Celebrating the Queen's Diamond Jubilee, this path for walkers and cyclists links the Olympic and Paralympic Games venues, including the O2 Arena, Greenwich Park and the Serpentine.
Jubilee Walkway
This route, created to celebrate the Queen's Silver Jubilee, encompasses London's most iconic landmarks, from St Paul's to Buckingham Palace, and includes Bloomsbury and the City on the way.
Lea Valley
A glimpse into Britain's industrial past, the path follows the 18 miles along the Lee Navigation towpath, from Waltham Abbey to the Thames at Limehouse Basin.
London Outer Orbital Path (LOOP)
The London Outer Orbital Path, or LOOP, almost completely encircles Greater London. Nearly 150 miles are split into 24, bite-sized walks.
Thames Path
A 40-mile stretch of easy, level walking on both sides of the river, the path stretches from Hampton Court Palace through the heart of London to East India Dock.
(7th. Dec. 2015 Cece Cai)